Invest in Result Driven SMO Services to Promote Your Business
DMA SEO company is a leading Social Media Optimization Company in India, specializing in handling both organic and paid Social Media Marketing (SMM) campaigns successfully. We have many years of experience increasing online social presence on various social media platforms such as Facebook, Twitter, LinkedIn and Pinterest, and many others. Our SMO experts have a rich knowledge of increasing traffic and maintaining the online social reputation for a long period. How our SMO services make you different from others? Our low-cost social media marketing services are very helpful to build your online reputation and increase sales. Facebook marketing specializes in offering top quality Facebook marketing services as per your business needs. Our SMO experts are very experienced to create a Facebook page, increasing likes and followers, posting in groups and increasing likes in Group pages, post engaging content, and interact with your right audience to promote your brand successfully.Twitter MarketingTwitter is one of the quickest ways of promoting your business on large scale. Our SMO services Delhi, India deliver twitter marketing services to engage and grow audiences for both local and global businesses. Our services including account set up and maintenance, posting tweets, increasing followers and # tag research are up to date and result oriented as per your business needs. Our SMO experts are very trained and skilled in handling the twitter marketing campaign professionally. Pinterest MarketingBeing a well-reputed SMO company in India, we offer Pinterest marketing services to increase the value of your business. It helps to advertise your business in the right ways. We offer Pinterest marketing services like account set up, the creation of boards, posting pins regularly, increasing followers and increasing engagement at very reasonable prices. Our professionals will help you to improve sales immediately.LinkedIn MarketingLinkedIn is one of the most popular professional network platforms all over the world. We are at DMA SEO company, Delhi, India, offering LinkedIn marketing services for increasing brand visibility. Our services including account and company page set up, daily postings, posting in groups, increasing followers and connections are available as per your needs and demands in very affordable rates. Our SMO professionals will help you to build a brand on LinkedIn and generate leads quickly. Instagram MarketingInstagram is one of the most popular photos and video sharing social media platforms among the young audience. It helps to promote your business successfully and boost sales enormously. We offer Instagram marketing services like account set up, posts per day and increasing followers as per your needs. Our social media marketing experts will guide rightly in order to give you 100 % positive results.YouTube MarketingYouTube is one of the most searched search engines which is ranking in second place compared with other channels. We offer YouTube marketing services including YouTube channel creation and uploading videos, increasing views, likes, comments and subscribers in very affordable prices accordingly your business's needs. Our YouTube experts have extensive knowledge for guiding rightly for promoting your business videos successfully.Google + MarketingGoogle plus is one of the most preferred social media platforms where people can promote their business. It helps to build a community, improve engagement and promote the business. We offer Google + marketing services like Google + account and page set up, posting in Google + and groups, increasing community followers, Google plus page management services and posting in profile pages. Our SMO professionals are very experienced in raising brand awareness of your products and services through Google plus social media channel.
Social Media Optimization Build a Brand Identity
Throughout the global region, a number of online services are growing at a fast pace. Their main mission and vision are to make a good relationship among the different customers and business owners. With the advent of technology, making a strong presence in the business market is not a hard goal for any business entrepreneur. Achievement of happy and satisfied customer base can be possible with the implementation of smart marketing techniques. The essence of SMO services in Delhi sounds to be quintessential in order to nurture the demand of their customers. In fact, SMO Marketing is the advanced and great way to retain the publicity and brand awareness.
No businessmen should leave their idea for capturing the utmost popularity as it brings closer to the entrepreneur what to do or not. Applying the randomly developed SMO Marketing strategy cannot claim 100 percent to build the superb brand image before the targeted customer. As a result, all satisfied customers come here to pick the most appropriate and usable product in their requirement hours.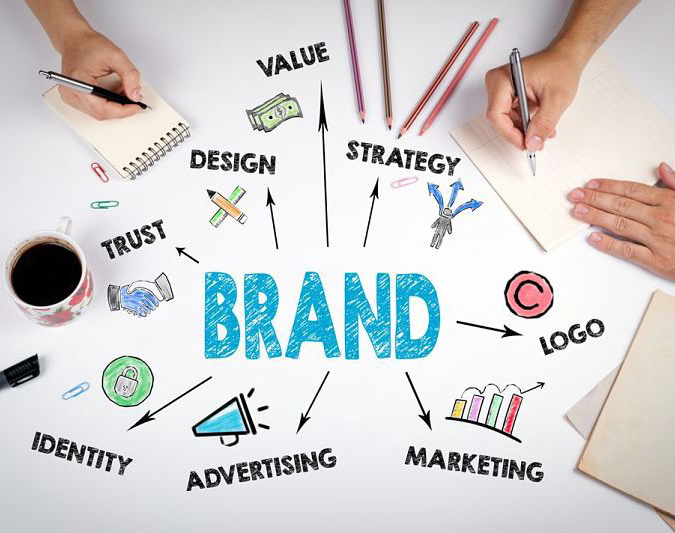 Social Media Optimization Build a Brand Identity
Result Oriented best SMO Services
We, DMA SEO company, offer the best SMO services in India, for all size organizations to give some positive twist in one's life. In this way, your business can move in its aspect direction to gain the most profit without delving into risk. Maintaining the brand image of your business product can be easily possible whenever you distribute the related information in the different social media marketing channels. As you keep the valuable and compelling information regarding the product and concerning location in the prominent channels such as Facebook, Twitter, Linkedin, Reddit, and other alike platforms, the concerned business organization.
Why should you take Social Media Optimization(SMO) Services
It lets you interact with the product and enhance the brand recognition as much as can.
For running the result oriented SEO Service, keeping the strong social media is must to follow approach.
All SMO approaches help you to change your potential customers into more being loyal.
It helps you to gather much-awaited traffic on your sale product list and have the maximum chance to convert it in the maximum lead.
Our team has the full belief how to satisfy their customers with the activation of the valid social media campaign. For offering suitable and customer rich experience, we built many social media applications for doing the well in business with Facebook, Twitter, and other applications.